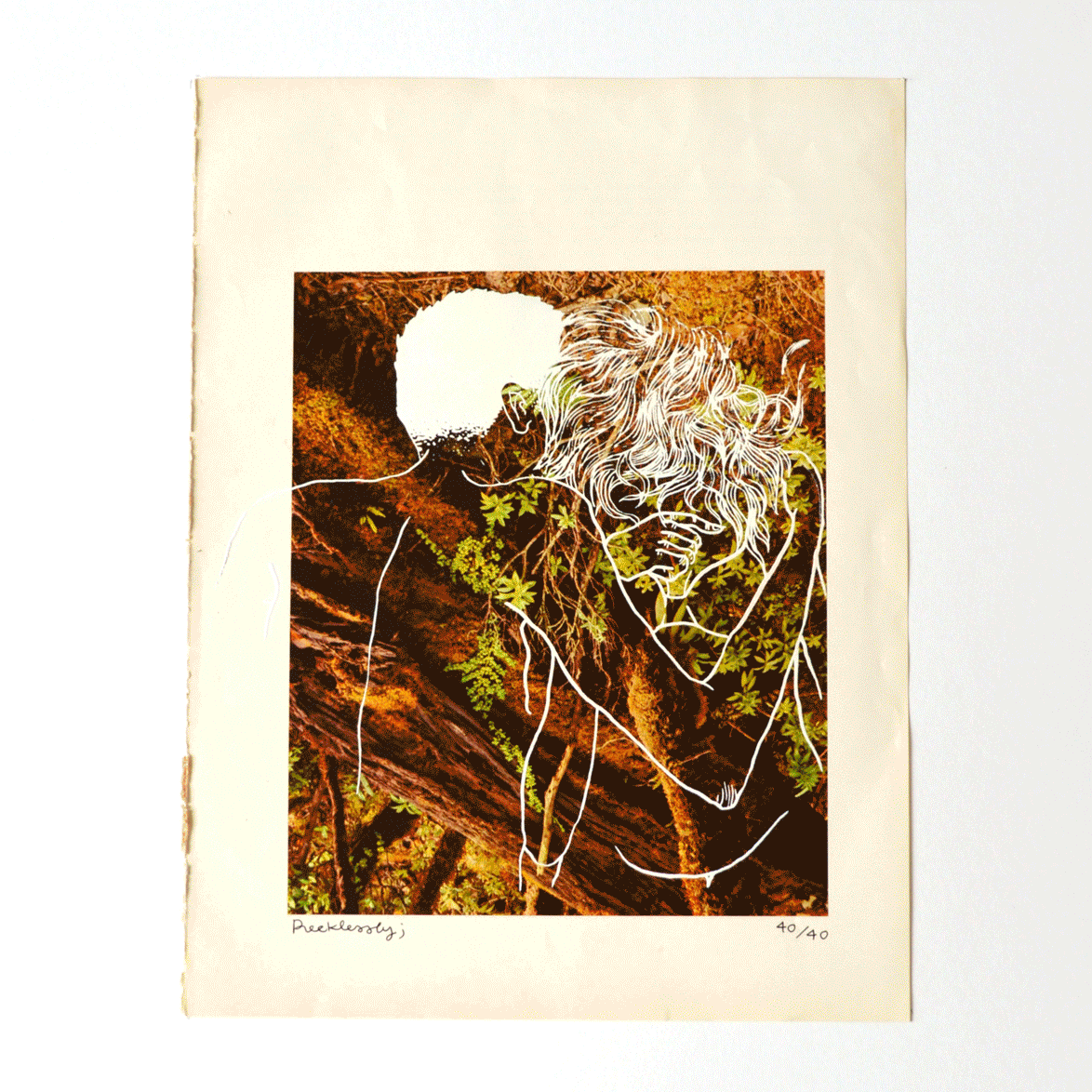 Recklessly; Print
If you would like an image of an individual print to make sure it's the one you want PLEASE feel free to contact me through email.
Screen print of a drawing on vintage book pages. Each page is different, so each print is completely unique! The edition number is written on the bottom right, and the title "Recklessly;" written on the bottom left in india ink. Each one is stamped on the back. The prints measure 13.5"x10.25".
Because the book was used and found in a thrift store, be aware that the pages taken from it may have small bends, rips, and inconsistencies. This is what I love about them! They would look badass in a float frame to highlight the uneven edges and aspects of the page.
The print will ship in 3-5 business days through the USPS, unless otherwise indicated.